Corso Padova 181 Vicenza 328 533 3389
Rustic-Chic Cuisine
Best Steaks in Vicenza
ON FOOD FOR MILITARY PERSONNEL AND ID CARD HOLDERS
We'd like you to feel spoiled
Confort food to welcome you in a familiar and cozy atmosphere
fiorentina t-bone, asiago ribeye, patanegra ispanic pork steak, spanish vaca vieja ribeye, black angus cube roll and picana, argentinian steak, polish ribeye...
...our special pasta and risotti
FOR RESERVATIONS CALL 328 533 3389
Corso Padova 181 36100 Vicenza
from tuesday to monday 18.30-24.00 / sunday 12.00-16.00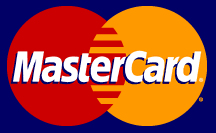 Inviando le informazioni personali, l'utente accetta che le stesse vengano fornite a Ristorante Il TInello che le elaborerà e utilizzerà in conformità con la sua normativa sulla privacy. Visualizza la normativa sulla privacy di Ristorante Il TInello
Menu
​
APPETIZERS
CROQUETTES GRANA PADANO 24 MONTHS
€ 5.00
MAS-CIO
€ 5.00
CROSTONE THE LARD
€ 5.00
CHIPS, CHIPS, CHIPS!
€ 5.00
AND ARANCINI ROMESCO
€ 5.00
EGG
€ 5.00
APPETIZERS
FLAN OF BROCCOLI WITH LITTLE EGG AND CHIPS
€ 12.00
CODFISH MANTECATO POLENTA WITH CHIPS
€ 12.00
CUTTING OF MEAT AND CHEESE WITH FRIED GNOCCO, GIARDINIERA, FOCACCIA AND SAUCES
€ 18.00
OUR BEAT
€ 13.00
PASTA TACOS WITH PORK SHOULDER AND "PICO DE GALLO"
€ 9.00
FIRST DISHES
RISOTTO OF THE DAY
€ 12.00
BIGOLI WITH SAUCE 'DUCK
€ 10.00
PAPPARDELLE WITH WILD BOAR
€ 12.00
SOUP WITH LEEK AND POTATO RADICCHIO NOVEL MARINATED
€ 10.00
PUMPKIN GNOCCHI WITH MUSHROOMS AND SMOKED
€ 10.00
SECOND COURSE
SLICED IBERIAN SECRET
€ 25.00
OUR SELECTION OF CHOPS AND FIORENTINE
Price cultural daytrip from 4 to 6 €
€ 6.00
FARM CHICKEN WITH OUR SALSA TARTARA
€ 15.00
"TINBURGER" L 'BURGER TINELLO
€ 12.00
THREAD OF HORSE
€ 22.00
SLICED SCOTTONA BAVARESE
€ 18.00
DESSERT
CHOCOLATE CAKE AND ICE CREAM FIORDILATTE
---
LEMONCAND
---
THE 7 DWARFS
---
MERINGUE
---
CIGAR TASTING WITH RUM
---
WINES
CA FOREST OF PASSITO VERDUZZO SOANDRE
€ 3.00
MI OTTO TORCOLATO
€ 4.00
BRUNELLO DI MONTALCINO
€ 4.00
BRUNELLO ORANGE FLOWER
€ 4.00
SPIRITS AND LIQUEURS
POLI CAMMOMILLA
€ 4.00
POLI LIQUIRIZIA
€ 4.00
POLI SARPA GOLD
€ 4.00
POLI SARPA WHITE
€ 4.00
CAPOVILLA OF AMARONE
€ 4.00
MALE 903 BARRIQUE
€ 4.00
HISTORIC BLACK
€ 4.00
SORRY RESERVE 3 YEARS
€ 4.00
MARCONI WHITE
€ 3.00
BARBADOG 10Y NATION
€ 6.00
OPTHIMUS 15 Y
€ 6.00
PEYRIT COGNAC PEARS WILLIAMS
€ 6.00
GREN CUZ PORTO
€ 5.00
CROWN ROYAL DELUX
€ 7.00
FIREBALL CINNAMOM
€ 7.00
NIKKA MIYAGIKYO NOT AGE
€ 7.00
OLD OVERHOLT RYE 14Y
€ 7.00
OBAN
€ 8.00
UNICUM AVERNA
€ 3.00
JAGERMEISTER
€ 3.00
MONTENEGRO CONITREAU
€ 4.00
GRAN MARNIER
€ 4.00
FERNET BRANCAMENTA
€ 4.00
SAMBUCA
€ 4.00
PLUM POLI
€ 4.00
PLUM CIEMME
€ 4.00
AMARO CAPE
€ 4.00
BRAULIO
€ 4.00
CYNAR
€ 4.00
AMARETTO
€ 4.00
LIQUOR WITCH
€ 4.00
Closed for lunch during the week
FROM monday TO SUNDAY

18.00 - 24.00
sunday 12.00 - 15.00
Reservations at 328 533 3389